Aiersi guitar solo provide A.ECHOES Brand double top Guitar Designed by Yulong Guo
As Chinese No.1 brand for guitar, bass and ukulele. Aiersi worked with chinese best guitar luthier Mr.Yulong guo from 3 years ago. master guo is only real chinese master guitar luthier well known in the world. after 33 years hard working, Master guo develop new design double top guitars under his name . we aiersi authorized as only chinese partner to provide his guitars for whole American area ,Asia,Australia,New zealand ... Nowadays, yulong guo double top guitars are best guitar from China. there have over 20 dealers across 15 countries. especially most world famous guitar players and guitar luthiers  visit his workshop to know everythings about yulong guo guitars....
In 2016 year, because of good marketing feedback , also in order to let more customers afford same  high level yulong guo guitar, we develop new line to make sub brand  A ECHOES double top guitars. for this brand, all design and control by yulong guo too. all solid master level handmade guitars, double top design . but lower price than yulong guo models. that mean , most of buyers can buy this guitar. including classic and acoustic models. Aiersi is only partner to provide full line models too.
find full A-ECHOES brand guitars at web
http://www.aiersiguitar.com/category/a-echoes-brand-sandwich-double-top-guitar-for-sale/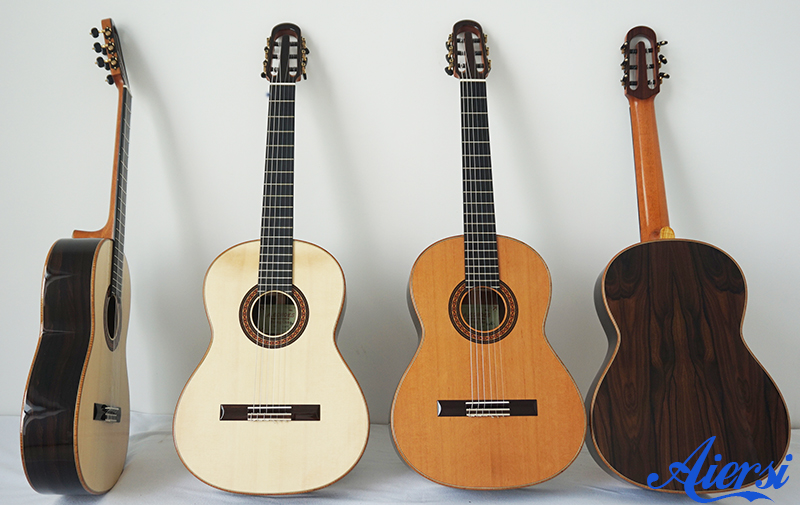 You can share this story by using your social accounts: