EAN/UPC Code for aiersi brand guitars for Amazon or Ebay
EAN/UPC Code for aiersi brand guitars for Amazon or Ebay
You can share this story by using your social accounts: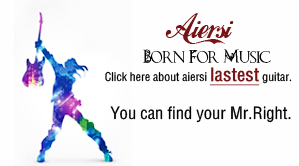 Aiersi Video Demo
2016 Guangzhou Music Aiersi Guitar Booth Aiersi Mahogany U Bass Model BU-22P Aiersi Brand Solid Concert Uke SU044TA Aiersi Brand Tele Electric Guitar TL10 Aiersi 41 Inch Dreadnaught Guitar
As a leading Chinese Maker and Supplier for guitar,bass and ukulele, Aiersi has full set machines for guitar designing and making ! including CNC, Automatic painting systerm and others! which keep our aiersi models in good quality !
Bureau Veritas / SGS Certificate Company
Sinomusic Enterprise Limited 2008-2016
© All rights reserved!