Description


Model: friederich
Top: Master Canadian Cedar
Back&Side: All Solid Indian Rosewood
Binding: Rosewood
Brace: Friederich Bracing
Neck: African Mahogany
Bridge: Rosewood
Nut/Saddle: Buffalo Bone
Fingerboard: Ebony
Scale length: 650mm
String: Savarez AJ
Finish: French Polish

Headstock
Friederich classical guitar headstock has its own distinctive 3D look. Special hand engraved marks, and leaving the wood open pores.
The use of rosewood veneer and side elegant touch to the detail. GOTOH machine head is use for precise tuning.

Fingerboard
Selected mahogany as neck, to match the light weight construction body. Ebony is a hard dense tone wood with silky smooth feeling.It's a stable wood to be a fingerboard, adds brightness to the tone, and faster attack. Mahogany neck.
Rosette
Mosaic design rosette is use, exquisite layered patterns, and colorful. They are design for the elegant classical guitars.Rosewood binding is use, and protect the body against impact.

Brace
Friederich brace is full of sustain and resonance. The structure balance between the high and the lows. The notes are dynamics, full and beautiful to play.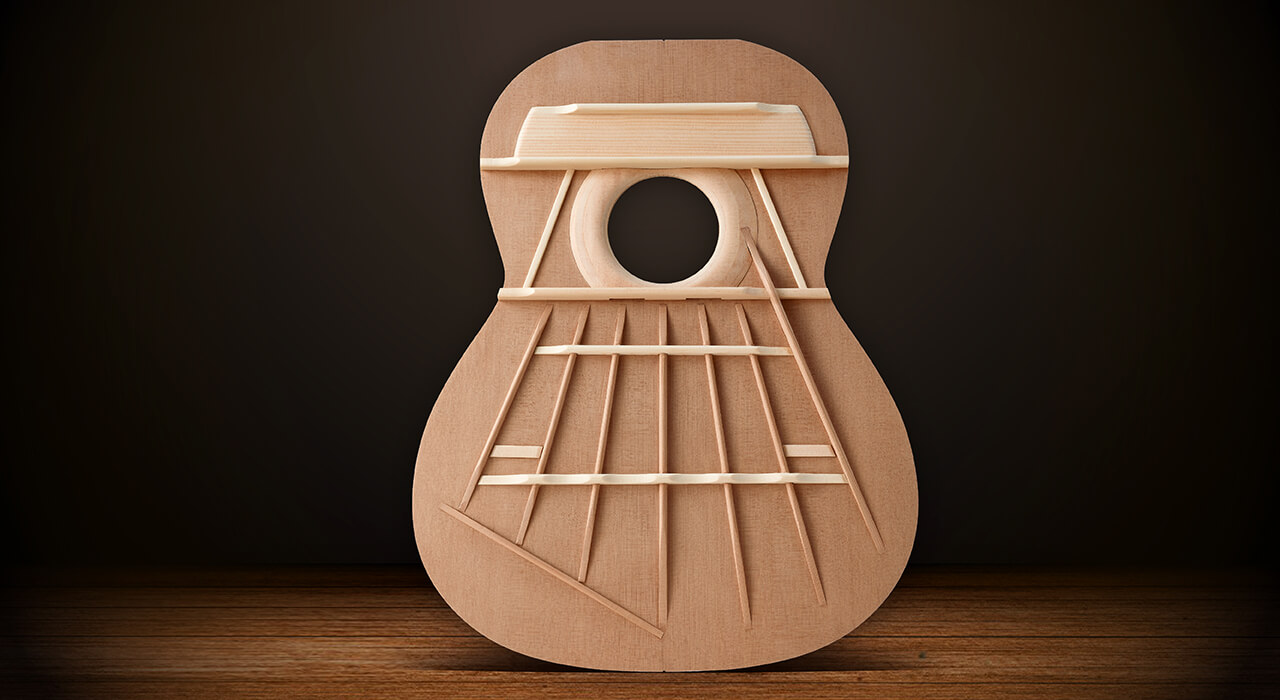 Bridge & Saddle
Traditional rectangular rosewood bridge helps support the string tension. Bone added at edge of bridge to protect string tension against the wood.
The buffalo bone for the nut which is very hard and articulate. This helps the strings to vibrate and to have a deep resonance.
Body Wood
Friederich used Master Moon Spruce as a top, and Indian Rosewood as a back and side wood.
Master Moon Spruce – Originating from Switzerland, Moon spruce possesses a white snowy appearance and a straight, tighter wood grain. It can accommodate different climates exceptionally, which makes it one of the more durable and stable tone woods. It takes time to open up but its sound will have rich overtones in tandem with complex tonal harmonics.
Solid east Indian rosewood back and sides offer lush high and full low tone. All solid guitars will open up nicely, and age well with season tone wood.
To preserve the traditional of classical guitar making, Shellac finish is use. It is apply thinly by hand, the whole process takes 2-3 months to ensure the quality of shellac finish.