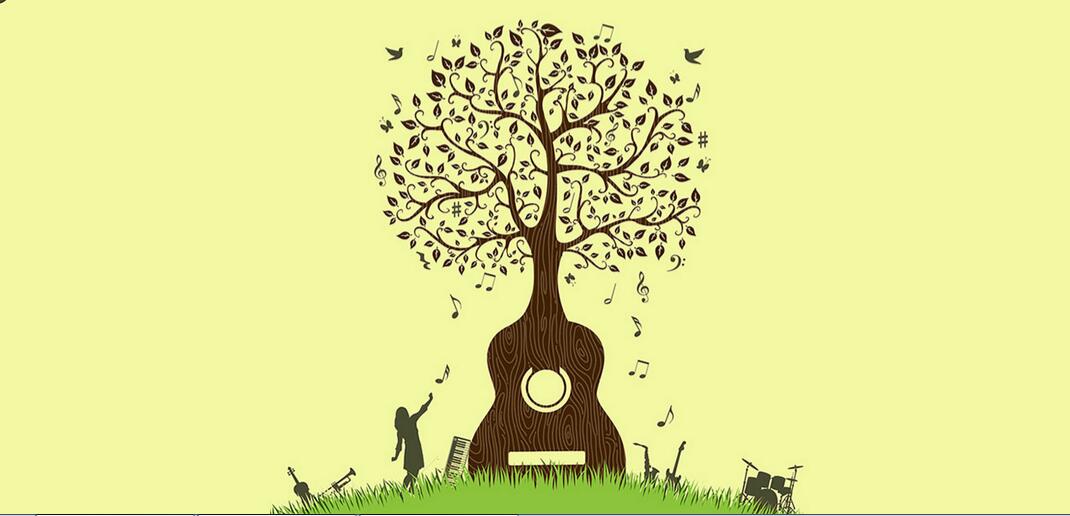 As Chinese No.1 Brand for guitar,bass,ukulele,banjo and mandolin. Nowadays, there have dealers over 20 countries to sell aiersi brand instruments. we passed strictly BV and SGS Certificate.we also got UPC/EAN code for all instruments!
Beside business, we always would like to help younger talents to make musical dream come true . especially give help support for first quality instruments . nowaday, we have supported more programs at musical area in the world. we provide quality instruments as prize gift .
Rules:  All Applicants must provide full details about programs. also related reputation files or videos.
          We just provide free instruments . the applicate must charge freight cost .   also must pay full instrument and shipment cost before. once we get related videos and pics ,we will rebate full amount for guitar cost.
if you had idea for such programs.welcome you to contact:  Mr.Devon zhu by email directly
[email protected]
we will give biggest support as far as possible !
*************************************************************
Currently  Programs:
"Change the World with Your Song" is a songwriting competition from Australia which aims to generate constructive discussion and  to help change the way people think about issues which impact on us all.  
All winners will get aiersi brand guitars as prize gift
Dates
June 1st: Opens
August 31st: Closes
Sept 27th Finalists (Final 10 in each age category) announced on Facebook 
Sept 29th Winners announced by email, phone and Facebook
Oct. 1st Ebook of lyrics on-line. For link, see Facebook
check details from web http://changetheworldwithyoursong.com/




*****************************************************************
TARREGA (Malaysia) International Classical Guitar Festival 2016.
As Chinese No.1 Brand for guitar,We Aiersi would like to be invited  one of the exhibitor and advertiser for TARREGA (Malaysia) International Classical Guitar Festival 2016.
The festival will be held from 28th to 31st August 2016, the four days festival will be include competition, seminar, workshop, concerts music/cultural exchange and exhibitions, we will be targeting participants from more then 12 countries such as Malaysia, Thailand, Australia, Hong Kong, France, Singapore, Indonesia, Poland, Taiwan, Philipphine, China, Chile and etc.
find related inforamtiosn from FB WEB
https://www.facebook.com/tarregaguitarhouse/photos/?tab=album&album_id=1289924577690209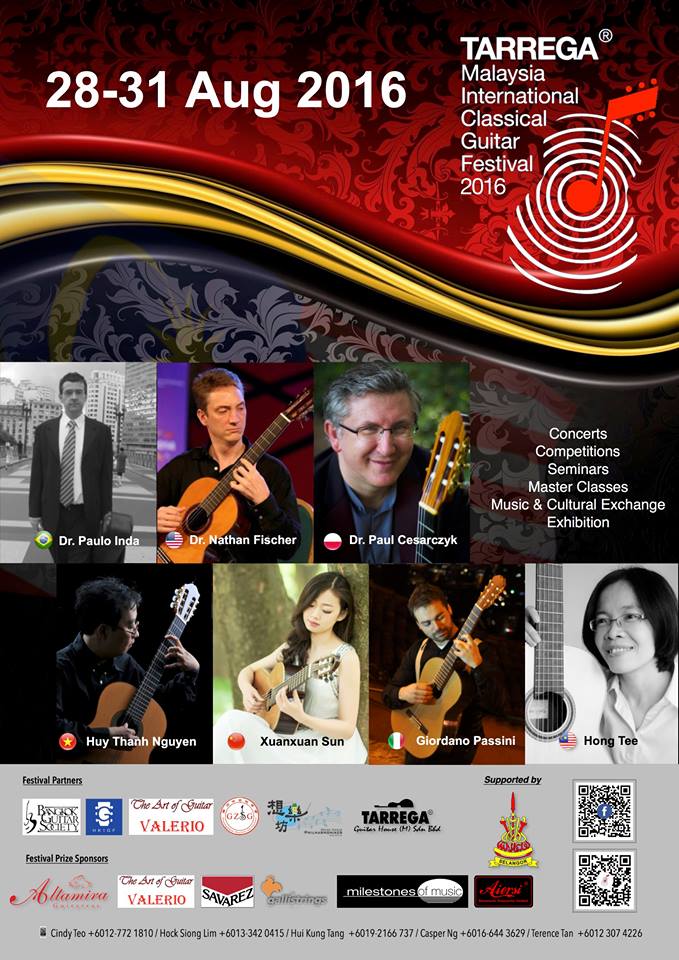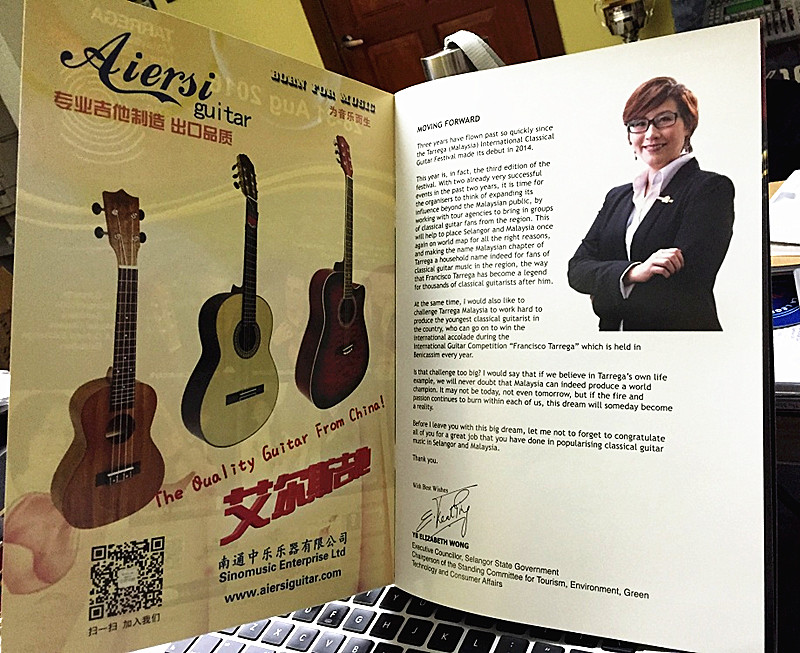 Winner of Aiersi guitar Phoonatee Thakam from Thailand.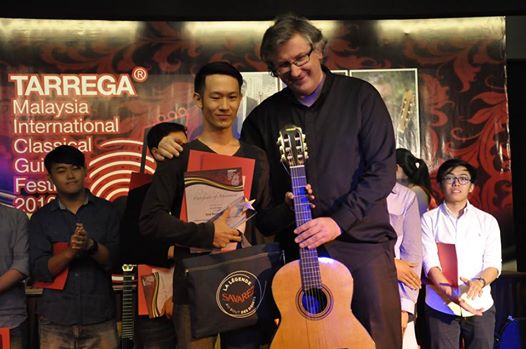 The Program Ended
******************************************************************
2017  Los angeles Ukulele Festival