A Troubadour With Goldfingers (
Review By Robert Koch)
Dik Banovich is one of those journeyman musicians with a near-baffling history that includes birth in Scotland followed by many years living in the US before returning to his native land. Growing up in blues hot-spot Chicago in the 1950s and 1960s, he was influenced very early by American guitar music and by the best of traditional and contemporary fingerpicking styles.
In the early 1970s, Banovich moved back to Scotland where he played the bustling, influential folk-circuit, a club-scene that gave rise to many greats. Back then, he was known in Glasgow as the "Almost Blind Boy Banovich" because of his downhome picking style.
Banovich has now been playing his «acoustic roots & blues» mix for more than 40 years at concerts, festivals, clubs and venues in Scotland, England and France, but also in Scandinavia, in the US and in West Africa. His music is built around the traditional acoustic blues, drawn from the deepest roots of the delta, but also swing, ragtime, americana and folk blues.

Festival Internacional de Gypsy Jazz Blues de Albacete Aiersi . We are proud of guitarists like Aiersi Gypsy Guitar. and Video review from players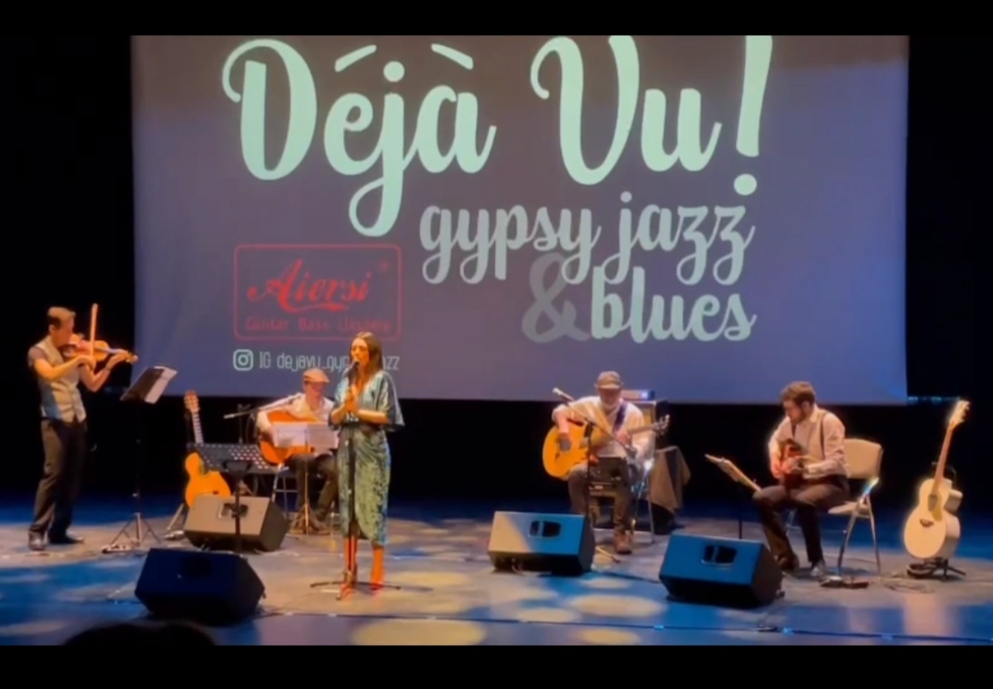 Salvatore Seminara,Guitarist, Composer and Teacher, is a musician with an intense artistic activity. he is the creator and artistic director of the Ossola Guitar Festival Italia. which has reached its 26th edition in 2022.
He is the endorser and exclusive representative for Italy of Aiersi. the video including aiersi 4 different guitars as below :
Aiersi SC093A
Aiersi SC093F
Aiersi SC098SPF
Yulong Guo GC02AC

His musical experience has matured with solo and chamber practice in the most various instrumental formations such as the guitar duo with Paolo Devecchi (www.devecchi-seminara.com), the duo with the cellist Alessandro Palmeri, the GOST (flute trio, clarinet and guitar), the Segovio Quartet (guitar, flute, accordion and clarinet) and several string quartets including that of the Rai National Symphony Orchestra (Ranfaldi, Righetti, Scarponi, Toso). He has played with the I Pomeriggi Musicali Orchestra (Sala Verdi, Milan), the Italian Youth Orchestra (Stresa Festival), the Haydn Orchestra of Bolzano and Trento (Alto Adige Festival, MiTo); he worked on numerous productions with the Rai National Symphony Orchestra participating in radio and television broadcasts (Rai Auditorium, Teatro Regio di Torino, Giovanni Agnelli Lingotto Auditorium, MiTo). He has recorded several CDs and participated in the "Piazza Verdi" broadcast, performing live on Rai Radio Tre.
The event's team has been working hard to gather the ukulele community in the country, and also to attract new audiences.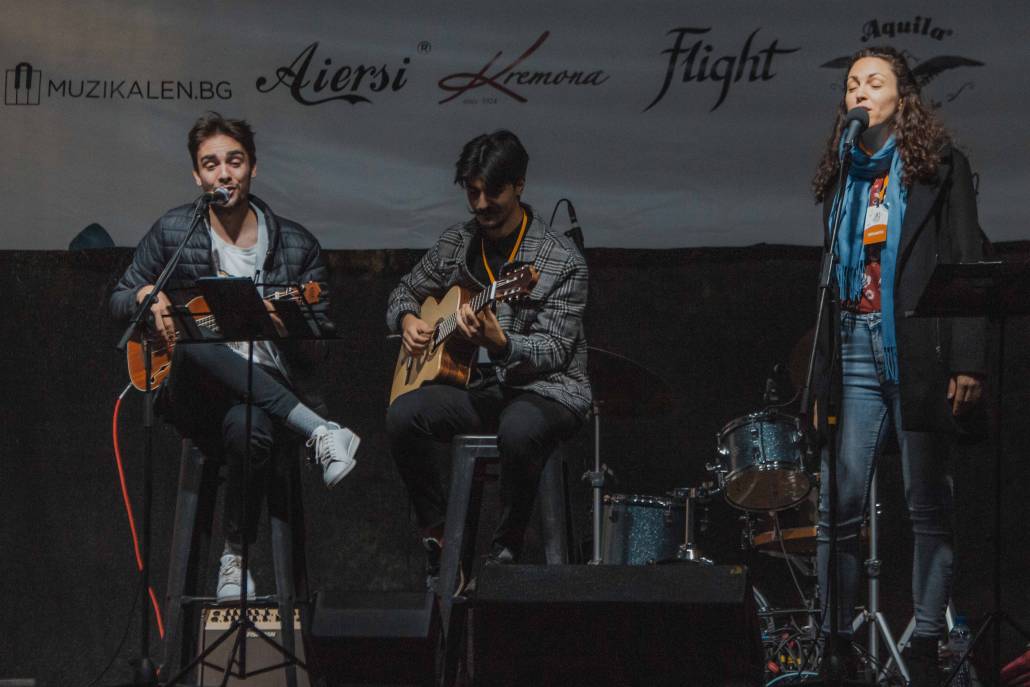 Aiersi At Bulgarian Ukulele Fest 2022.Uke Fest is Bulgaria's one and only ukulele festival and the biggest one on the Balkan Peninsula. It is based in Sofia. Since its first edition in 2019. The organizational team and the majority of the crew work for free with the idea to spread the spirit of ukulele, a spirit of youth, freedom and joy.
Proudly congratulating Aiersi technical advisor Mr. Yulong Guo –Wnner of the second place luthierie prize at the 2018 Festival Internacional de la Guitarra de Granada 2018 Spain .
Aiersi PRS 24 Electronic guitar The Aiersi PRS24 is a beautiful and well-made electric guitar. The finish is flawless from the head stock to the neck to the body. The mahogany body is very light and easy to play. The action can set as low and keeps in tune well. The two humbuckers with the 3 way switch and split coil option allows you to cover many styles from rock to jazz to country and back again. It is a true classic style and plays and sounds great. Don't pass up a chance to try out this wonderful instrument – made by Aiersi. Body Cap wood : Solid Nice Figured maple Back : Solid mahogany Neck Material : Solid mahogany Frets: 24 Scale: 25" Neck Shape:Wide Thin Fretboard: rosewood Fretinlays: Birds Hardware Tunner :made in jinhomusic Tailpiece : BS201 (Wilkson parts factory in China) Hareware type: Nickel. Sound Demo from Customer